JOOMLA DEVELOPMENT SERVICES
Joomla Web Development Company
Our Team of Highly Skilled Joomla Developers Enables Us to Deliver Creative and Result Oriented Web Development Services to Serve Your Businesses.
Having being downloaded for over 30 million times, Joomla is among the most used CMSs in the world. Joomla is built on PHP and is considered as exceptional platform for programming using OOP (Object Oriented Programming) techniques. It can be regarded as an open source framework which is totally focused towards the user convenience. Its development-friendly environment takes the programmer through easy and authentic ways of publishing content on the World Wide Web.
Joomla developers at Octal possess extreme skills to handle different CMS projects. We have developed a wide range of applications that have utilized the amazing features of Joomla like news flashes, language internationalization support, polls, printable pages, advanced search etc.
Our experience handling large number of commercial extensions from Joomla makes us one of the most sought after Joomla Development service provider. Our technology experts take note of the latest releases from official Joomla to keep the pace with the technology and continuously train and update our pool with the acquiescent knowledge and skills – to avail you advanced Joomla Development solutions.
Joomla Development Services
JOOMLA WEBSITE DEVELOPMENT
When we are at work, expect robust and scalable Joomla websites that engage your users better.
CUSTOM MODULES DEVELOPMENT
We are experts at giving your website that edge by custom module development which gets the users hooked on to it.
JOOMLA TEMPLATE DEVELOPMENT
Get custom template for your Joomla website with our expertise and provide an enhanced user experience.
COMPONENTS DEVELOPMENT
Components are integral part of Joomla websites. Let us transform your website with custom component development.
JOOMLA THEME CUSTOMIZATION
A customized theme is the identity of your website. Entrust us with Joomla theme customization and expect the best.
JOOMLA MAINTENANCE SERVICE
Apart from development, we are also experts at providing unmatched Joomla maintenance service to our clients.
JOOMLA CUSTOM DEVELOPMENT
Get you custom website development by our expert developers. Just tell them your requirements, and consider it done.
JOOMLA APPLICATION DEVELOPMENT
Get robust and visually appealing Joomla applications developed to take your business far and wide.
JOOMLA PORTAL DEVELOPMENT
Entrust us with Joomla portal development for news, entertainment and other portals for enhanced user engagement.
Why Choose Joomla for Web Development?
Enabling You Achieve Your Business Goals with Sophisticated and High End Joomla Development Services That are Innovative and Feature Rich
COMPLETELY DATABASE DRIVEN SITE ENGINES
TOPICS SECTION CAN BE ADDED TO BY CONTRIBUTING AUTHORS
DYNAMIC SYNDICATION AND NEWSFEED MANAGEMENT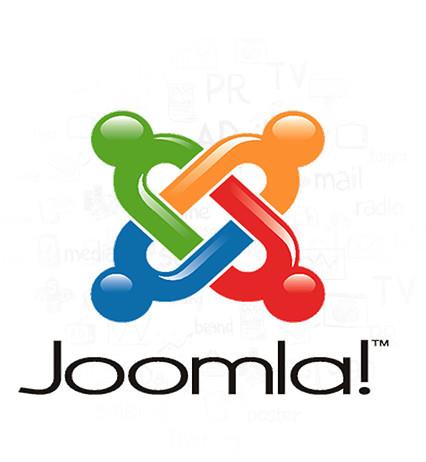 FULLY EDITABLE AND MANAGEABLE SERVICE SECTION
DYNAMIC FORUM/POLL/VOTING BOOTH FOR ON-THE-SPOT RESULTS
Runs on Linux, FreeBSD, MacOSX server RUN ON LINUX, FreeBSD, MacOX
Hire Dedicated Joomla Developer
every form, transiting your perceived value of life through technology excellence
PROVEN METHODOLOGIES
Our years of experience, robust development methodologies and skilled resources help a project build effectively and smoothly.
COMPETITIVE PRICING
Get the most Competitive pricing for your exciting development projects to bring down overall development cost.
24/7 TECHNICAL SUPPORT
Our communication channels are open 24/7 that connects you promptly with right technical experts to diminish complications.
SKILLED DEVELOPERS
Proficient and excelled squad of developers for meeting the standards of all the your web development requirements.
SEAMLESS COMMUNICATION
Stay connected right from the project inception till execution, We support your ideas & concerns with a serious dedication.
100% CONFIDENTIALITY
We truly protect your business ideations and values and governs it with all the conservative documentation approaches.
Discuss Everything


LET'S GET THIS STORY STARTED!